Mammoth Ulthana is a music duo / Jacek Doroszenko + Rafał Kołacki / based on a combination of traditional acoustic instruments, such as an oriental gong set, bells, animal horns, pipes, ethnic drums with prepared piano, and various electronics. This blend creates a sort of unique and intense musical space build on a strong basis and filled with many unforeseen sound events. The main objective of this project is the mutual interpenetration of two acoustic and electronic sound worlds. ♮☉
Wherever we are, what we hear is mostly noise. When we ignore it, it disturbs us. When we listen to it, we find it fascinating.

electronics, prepared piano, programming, synths, videos
Audio-visual artist. Graduated from the Cracow Academy of Fine Arts. Recipient of Artist in Residence programs: Atelierhaus Salzamt in Austria, The Island Resignified in Greece, Kunstnarhuset Messen in Norway, Fundació AAVC Hangar Barcelona in Spain, etc. He has presented his projects and performed in numerous venues around the world. More at https://doroszenko.com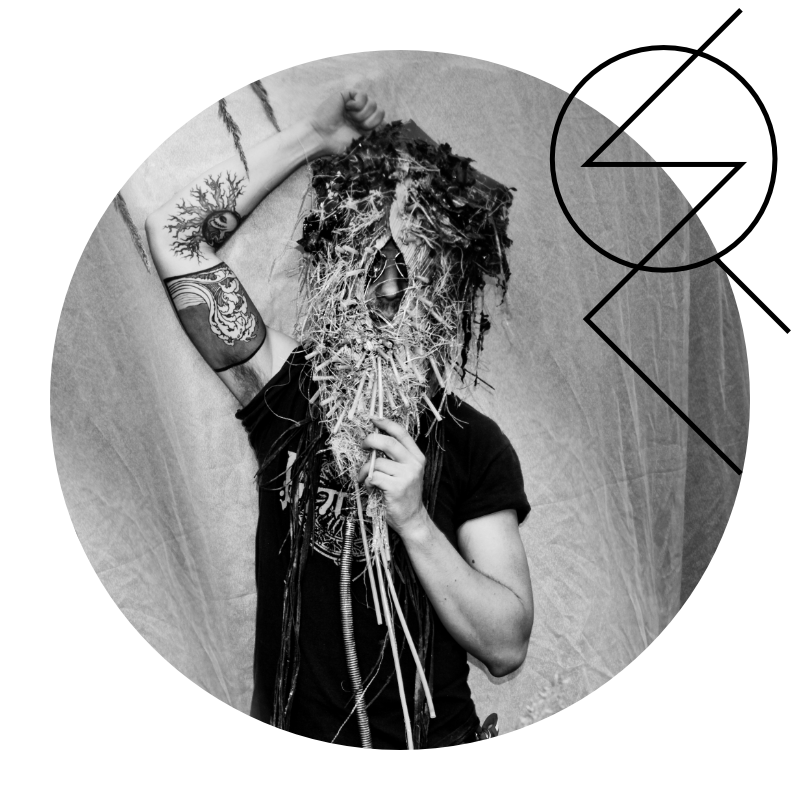 ethnic acoustic instruments, synths
Musician and sound curator (CoCArt Music Festival in Torun). He has hundreds of concerts in Europe and the U.S. and created dozens of music publishing. He collaborated with such renowned artists as Z'EV, John Zorn, Steve Buchanan, Robert Curgenven, and Raymond Salvatore Harmon. More at https://kolacki.art
The band's sound style is based on a hypothetical tribe called the Mammoth Ulthana who roamed the north in a previous era when life was a struggle for survival. It was a community made up of shamans and paladins of Nature, where everyone gained the knowledge and power to maintain inner balance by entering the spiritual world of sound. The Mammoth Ulthana were mediators in their culture, communicating with the spirits on behalf of the community to ease anxieties, resolve outstanding issues, and provide gifts.
The musicians have attempted to bring the tribe back to modern times, using the language of electroacoustic music and combining sounds created through modern technology. By releasing traumatic experiences that affect the spirit, they restore balance and bring the body and mind of the individual to wholeness. They invoke the supernatural realm to find solutions to problems plaguing the community.